Maraziti Falcon Successfully Finalizes the Sale of Capital Improvements to New Jersey American Water on behalf of the Morris County Municipal Utilities Authority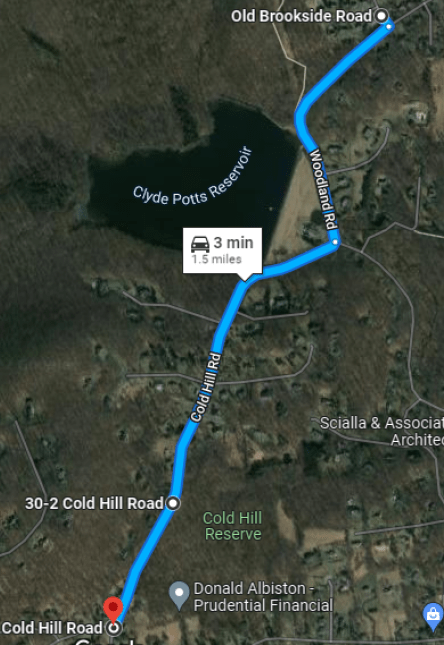 Maraziti Falcon successfully finalized the sale of capital improvements, along with the assignment of an easement, on behalf of the Morris County Municipal Utilities Authority to New Jersey American Water. The capital improvements, which included 1.56 miles of 12" Ductile Pipe Water Main, with related valves, hydrant assemblies, and air release chambers, were no longer needed for public use. The water main was used to provide purchased water from the Clyde Potts Reservoir to residents of Mendham Township, but is no longer utilized by the MCMUA.
The sale allows for continued water service to Mendham Township Residents that currently have their water provided through the capital improvements without the need to develop and construct new infrastructure, the cost of which would be passed along to their customers. Pursuant to the Local Lands and Buildings Law, New Jersey American Water was the successful bidder at $1.2 million dollars, allowing the MCMUA to recoup the cost of the infrastructure and easement and avoid the costs of maintaining same. This is a mutually beneficial agreement, especially after taking into account the economic implications and potential environmental impacts associated with the construction of new infrastructure.
Brad Carney is a partner at the law firm of Maraziti Falcon, LLP, where he advises and represents public sector clients in the areas of qualified opportunity funds, redevelopment, resiliency, municipal and construction law. He represents municipal county utilities authorities and sewerage authorities on issues relating to the public water supply, solid waste flow control, sewerage infrastructure, sewer connection fees, sewer user fees, electric energy procurement, and Green Acres diversion and disposal applications for public works projects.

Alyse Hubbard focuses her practice in counseling clients on land use matters, representation of zoning and planning boards and real estate transactions. Ms. Hubbard frequently drafts ordinances and resolutions for municipal councils, planning boards and zoning boards. She offers legal opinions to the board secretary and professionals, provides legal analysis of land use issues, as well as reviews and analyzes municipal ordinances and state statutes. Ms. Hubbard is actively involved in the preparation of land use applications, from the initial concept, coordinating and meeting with applicant and board professionals, through the presentation at public meetings. She has reviewed and negotiated municipal and developer's agreements. Ms. Hubbard handles all aspects of real estate closings.