Climate Change Resiliency
Recognizing the ever-increasing challenges that clients have been facing as a result of extreme climate forces affecting public health, safety and the environment, Maraziti Falcon LLP has developed a practice devoted to increasing resilience and strategically planning for a changing climate. Extreme weather conditions and excessive regional, local and coastal flooding and storm surges threaten infrastructure, transportation and the ability of both businesses and municipalities to protect assets. This has resulted in a need to adapt governance to meet these challenges and revise existing policies and ordinances to better protect against the adverse effects of such life-altering events.
This area of practice complements Maraziti Falcon's practices devoted to counseling public and private entities to ensure their compliance with environmental, redevelopment and land use law. 
Maraziti Falcon has represented a number of clients with respect to climate change resilience, as briefly described below:
City of Hoboken
Flood Damage Prevention Ordinances
Maraziti Falcon provided legal advice to the Mayor and City Council with respect to the City's flood damage prevention ordinances, which were based on an expert report, the New Jersey Department of Environmental Protection's model ordinances and FEMA flood maps. The ordinances regulate construction throughout the City, including the City's vulnerable waterfront, in order to enhance community resilience to major coastal storms and sea level rise. Maraziti Falcon is defending the City in court against litigation brought by a real estate developer to set aside the ordinances.
ENIVIRONMENTAL DEFENSE FUND / PSE&G
PSE&G Gas System Modernization Program (Phase II):
Maraziti Falcon serves as local counsel to the Environmental Defense Fund (EDF) with respect to PSE&G's application to the Board of Public Utilities for a continuation of the Gas System Modernization Program, through which PSE&G proposes to replace approximately 870 miles of cast iron main throughout New Jersey. EDF has been heavily engaged throughout the U.S. in reducing methane emissions stemming from distribution system pipeline leaks.
CITY OF HOBOKEN / PSE&G: 
Maraziti Falcon represented the City in connection with the negotiation of a complex Redevelopment Agreement which provided for PSE&G's construction of an expanded electrical substation within an area of the City that had been designated as in need of redevelopment. The Expanded Substation will result in a $175,000,000.00 investment which will increase the reliability of electric services following significant weather events. More specifically, the vulnerability of the Expanded Substation from flooding and rain surge will be substantially decreased, thus reducing the likelihood of brownouts and blackouts.
City of Newark / Passaic Riverfront Park
Maraziti Falcon represents the City of Newark in connection with the acquisition and remediation of parcels along the Passaic River in Newark to be developed as a contiguous walkway and park of over 3 miles, with amenities such as lawns, rain gardens, and a rock wall incorporating the natural geological features of the area.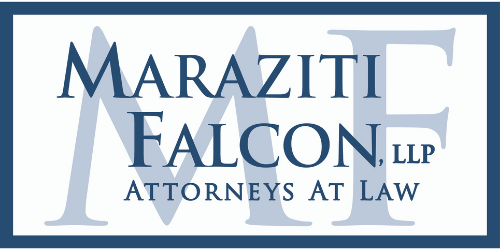 Address:
240 Cedar Knolls Road,
Suite 301
Cedar Knolls, New Jersey 07927
Phone
973-912-9008
Fax
973-912-9007