Practice Areas:
Environmental Law (Contamination and Compliance/Regulatory/Transactional)
Environmental Litigation
Redevelopment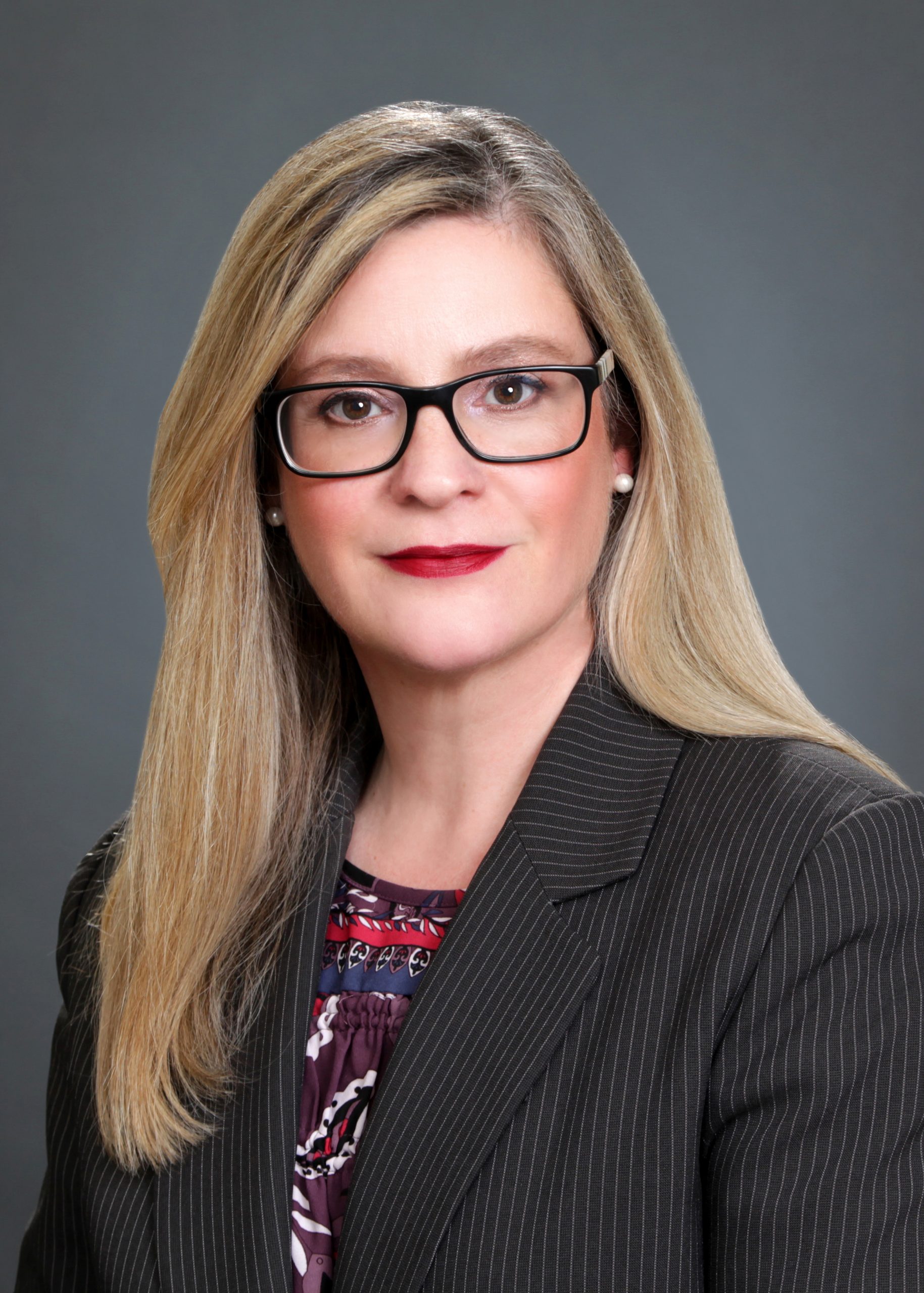 Joanne Vos focuses her practice in environmental law, including compliance, transactional matters and environmental litigation, as well as redevelopment.  She routinely counsels clients regarding environmental liability in connection with Real Estate Purchase and Sale Agreements, Lease Agreements, Asset Purchase Agreements, Access Agreements and Redevelopment Agreements.  She also counsels clients on various contamination and remediation issues including Federal and State due diligence requirements and ISRA compliance.  She has successfully litigated numerous complex environmental matters involving both private and public entities.  She previously served the Township of North Brunswick as Special Environmental Counsel and currently serves the Borough of Morris Plains and the City of Newark in that capacity.  She also represents the City of Hoboken and the Perth Amboy Redevelopment Agency in connection with redevelopment transactions. Prior to joining the firm, Joanne practiced environmental law and litigation at several large law firms in New Jersey.  From 1998 to 1999, she served as Judicial Law Clerk to the Honorable Stephen E. Mochary, J.S.C., in Essex County.
Special Recognitions:
In 2015, Joanne received the Transactional Lawyer of the Year Award;

 an accolade that is bestowed upon less than 5% of attorneys in the State of New Jersey and involves a nomination as well as a thorough vetting process which includes an assessment by peers. Joanne was previously recognized as a Super Lawyers' Rising Star, an achievement that is reserved for top attorneys who are under the age of 40.
Recipient of the 2015 Transactional Lawyer of the Year Award by the Middlesex County Bar Association.
SPEAKING ENGAGEMENTS
Aligning Regulatory Climate Change Risk with Development Decision Making" Brownfield Coalition of the Northeast (BCONE) Webinar, March 9, 2021
"Identifying and Solving More Environmental Problems for Municipalities" CPES Webinar, February 15, 2021
"Identifying and Solving Environmental Problems for Municipalities", Montclair State University, NJ, October 2019
"Updates in Environmental Law," Annual New Jersey Defense Association Convention, Brewster, MA, June 2019
"Updates in Environmental Law," Annual New Jersey Defense Association Convention, Hershey, PA, June 2017
"Trends in Environmental Law," Annual New Jersey Defense Association Convention, Newport, RI, June 2016
"All About the New Jersey Spill Compensation & Control Act," Middlesex County Bar Association, Environmental Law Committee, November 2015
"Updates in Environmental Law," Annual New Jersey Defense Association Convention, Bedford Springs, PA, June 2015
"Spotting Environmental Issues," Middlesex County Bar Association, Environmental Law Committee, November 2014 
"Redevelopment Law for Environmental Lawyers," Environmental Law Section, New Jersey State Bar Association Annual Forum, Cape May, NJ, June 2014
"Fundamental Environmental Law for Municipalities," New Jersey State Bar Association Annual Convention, Atlantic City, NJ, May 2014
"So Your Client Wants to Buy Property – What If It's Contaminated?", MFH Seminar, March 2014
More Speaking Engagements
"New Redevelopment Tools," MFH Seminar, October 2013
"Updates in Environmental Law," Annual New Jersey Defense Association Convention, Poconos, PA, June 2013
"Site Remediation in a Brave New World," New Jersey Law Journal, In House Counsel Seminar Services, April 2013
"Private CERCLA Actions: §113 Contribution v. §107 Cost Recovery," National Business Institute, February 2013
"Spotting Environmental Issues That Can Impact Your Practice," Middlesex County Bar Association, Environmental Law Committee, November 2012
"Financing Renewable Energy Projects," Rutgers Continuing Education Program, January 2012
"Overview of Federal and State Environmental Liability," Middlesex County Bar Association, Real Estate Committee, November 2011
"Environmental Trends and Office of Dispute Resolution," Annual Atlantic Builder's Convention, Atlantic City, NJ, April 2011
"Environmental Liability and Bankruptcy," GRS&D Webinar, April 2011
"Licensed Site Remediation Professional Program and Brownfields," Annual Atlantic Builder's Convention, Atlantic City, NJ, April 2010
"An Overview of Sustainable Jersey's Municipal Certification Program," New Jersey Builder's Association, Virtual Green Build Event, January 2010
"Perception is Reality," Keynote, Annual New Jersey Defense Association Convention, Hershey, PA, June 2009
"A Summary of New and Pending Green and Green Building Legislation," Annual Atlantic Builder's Convention, Atlantic City, NJ, April 2009
"Environmental Case Law Update," Annual New Jersey Defense Association Convention, Cooperstown, NY, June 2008
"Environmental Case Law Update," Annual New Jersey Defense Association Convention, Cambridge, MD, June 2007
"Challenges & Considerations for Solo Practitioners and Small Practices," Institute of Continuing Legal Education, March 2007
"Professional Liabilities & Ethics," Institute of Continuing Legal Education, April 2006
"Women – Builders of Communities and Dreams," Women in the Law Committee, Gloucester County Bar Association, March 2006

BAR ADMISSION
State of New Jersey, January 1999
United States District Court, District of New Jersey, January 1999
EDUCATION
J.D., Seton Hall University School of  Law, May 1998
B.A., Montclair State University, May 1995
PROFESSIONAL AFFILIATIONS
Member, Legal and Legislative Committee, Licensed Site Remediation Professional Association
Member, District X Fee Arbitration Committee
Past President, Middlesex County Bar Association
Chair/Mentor, Environmental Law Committee, Middlesex County Bar     Association
Past President, New Jersey Defense Association
Chair, Environmental Law Committee, New Jersey Defense Association
Member, Environmental Law Section, New Jersey State Bar Association
Member, Commercial Real Estate Women of New Jersey
Member/Mentor, New Jersey Women Lawyers Association
Former Adjunct Professor, Introduction to Civil Litigation, Fairleigh Dickenson University, Paralegal Studies Program
Publications
"NJDEP Extends Environmental Remediation Deadlines for Certain Administrative Requirements and Technical Requirements" co-authored with Phoebe Youhanna, Esq., New Jersey Defense, New Jersey Defense Association Magazine/Winter 2020-21, December 2020
"

Redevelopment Tools: Warehousing, Logistical Fulfillment and Distribution Centers," co-authored with Brent Brad Carney, Esq., New Jersey League of Municipalities Magazine, November 2020

"Enhanced Environmental Requirements for Certain Licenses", The Middlesex Advocate, September 2017
More Publications
"NL Industries v. State of New Jersey; MFH Legal Update, July 2017
"Proposed Legislation to Protect Municipalities and Sewerage Authorities from Contribution Claims Asserted Under the New Jersey Spill Compensation & Control Act," MFH Legal Update, January 2016
"Proposed Legislation to Protect Local Public Entities", The Middlesex Advocate, February 2016
"Proposed Legislation to Protect Local Public Entities", New Jersey Defense Association, Spring 2016
"New Rules Affect Cost and Risk in Linear Construction Projects"
The Authority View, AEA-NJ Fall 2015 Newsletter
"New Jersey Supreme Court Decides No Statute of Limitations Applicable to Spill Act Contribution Claims," Real Estate Issues, Volume 40, Number 1, 2015
"Fundamental Environmental Law for the New Jersey Business Lawyer," New Jersey Lawyer, October 2014
Co-Author, New Jersey Environmental Law Handbook, 8th Ed., April 2014
"Deadline for Completion of Remedial Investigation Extended," MFH Legal Update, January 2014
"Statute of Limitations Applies to Spill Act Contribution Claims," MFH Legal Update, October 2013
"Deadline Quickly Approaching for Completion of Remedial Investigation," New Jersey Law Journal, August 12, 2013 and Community Builders and Remodelers Association, On Site, October 2013
"Recent Amendment to Local Public Contracts Law: Testing and Disposal of Contaminated Soil," MFH Client Alert, February 2013 and Community Builders and Remodelers Association, On Site, April 2013
"Updates in Environmental Law," Middlesex County Bar Association, Advocate, October 2012
"Turning Brownfields into Suncatchers," MFH Client Alert, October 2012
"New Case Law Impacting Condemnation of Contaminated Property," MFH Client Alert, July 2012 and New Jersey Builders Association, Dimensions, September 2012
"New Waiver Rule Implemented by the New Jersey Department of Environmental Protection," MFH Client Alert, September 2012
"Sewer Service Areas: Where Do New Jersey Property Owners Stand?", The Cutting Edge, New Jersey Builder's Association, 2011
"Financing Solar Renewable Energy Projects," The Cutting Edge, New Jersey Builders Association, 2011
"In re Passarella: Late Fees," GRS&D Client Alert, April 2011
"Indoor Air Quality: Basis for Constructive Eviction?", GRS&D Client Alert, September, 2010
"Lead-Based Paint Renovation, Repair and Painting Program," GRS&D Client Alert, April, 2010
"Status Update:  The New Site Remediation Reform Act," GRS&D Client Alert, January 2010
"The Residential Development Solar Energy Systems Act," GRS&D Client Alert, July 2009
"Franklin Mutual Insurance Company v. Metropolitan Property & Casualty Insurance Company: Application of Continuous Trigger Theory," GRS&D Client Alert, June 2009
"Recent Federal Tax Incentives for Building Green," GRS&D Client Alert, June 2009
"Going Green by Building Green," Exhibit A, Greenbaum, Rowe, Smith & Davis LLP, January 2009 and New Jersey Municipalities, November 2009
"Public Outreach for Contaminated Site Cleanups," GRSD Client Alert, October 2008
"The Toxic Mold Protection Act of 2008 – September 2008," GRS&D Client Alert, September 2008
"DiPaolo v. New Jersey Department of Environmental Protection: Classification of Freshwater Wetlands based upon the presence of Threatened or Endangered Species," GRS&D Client Alert, August 2008
"Permit Extension Act," GRS&D Client Alert, July 2008
"NJDEP Cannot Waive CAFRA Requirement in Absence of Waiver Provision," GRS&D Client Alert, June 2008
"E-Waste Recycling Law," GRS&D Client Alert, May 2008
"NJDEP's White Papers Stakeholder Process," GRS&D Client Alert, April 2008
"Deed Notices Required for Naturally Occurring Arsenic," GRS&D Client Alert, March 2008
 "Environmental Stewardship Program," GRS&D Client Alert, February 2008
"2008 Climate Change Bill Package," GRS&D Client Alert, January 2008
"Case Summary: Natural Resource Damages," New Jersey Defense, Volume 24, Issue 2
"New Notification Requirements Onerous," New Jersey Law Journal, November 12, 2007
"From the Diversity Committee," New Jersey Defense, Volume 24, Issue 1
"Strides in Diversity," New Jersey Defense, Volume 23, Issue 2
"Individual Facts Dictate Contamination Coverage," New Jersey Law Journal, June 26, 2006
"Who Is Responsible? Personal Liability of Corporate Officers," New Jersey Law Journal, October 24, 2005
Contact Us for a Consultation
Address:
240 Cedar Knolls Road,
Suite 301
Cedar Knolls, New Jersey 07927
Phone
973-912-9008
Fax
973-912-9007