Maraziti Falcon Partner Joanne Vos to Take Part in Upcoming NJICLE Panel "Commercial Real Estate Transactions: From Handshake to Closing"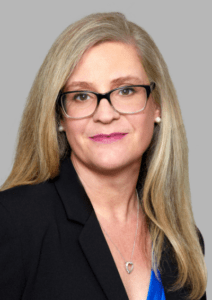 Maraziti Falcon Partner Joanne Vos will be taking part in another New Jersey State Bar Association New Jersey Institute for Continuing Legal Education panel on September 8th. This virtual panel, "Commercial Real Estate Transactions: From Handshake to Closing," focuses on how to craft and negotiate contracts and leases that protect clients against untoward or excessive risk.
To effectively handle commercial real estate transactions in New Jersey, you must be aware of a wide range of complex issues including environmental, financing, leasing, insurance, title, and land use due diligence, all of which will impact the outcome of a deal. Complex deals also require the ability to recognize when there is need to bring other professional specialists onto the team, such as corporate attorneys when structuring the entities of a transaction, and CPAs when you are dealing with analysis and structure of tax issues. Knowledge of these areas and the ability to anticipate problems and pitfalls are essential tools for transactional attorneys.
This definitive course on commercial real estate transactions in New Jersey will teach you how to craft and negotiate contracts and leases that protect your clients against untoward or excessive risk. You will also learn how to address and anticipate the problems arising from title, environmental, and financing issues, and find out how to focus your preparation so that you can draft and review all the necessary documents for a successful commercial closing.
In addition, the program features an ethics component which will alert you to situations that create and raise legal ethical issues in this line of practice. This is a "must-attend" program if you handle commercial real estate matters. It will be of special interest to attorneys who represent sellers, buyers, landlords and tenants in commercial matters, commercial real estate owners, developers, contractors, financial institutions, title search companies, insurance companies, and others seeking to hone their skills in this area.
📅 September 8, 2023
⌚ 9:00 a.m. – 4:00 p.m.
📍 Online
💻 More Info: https://njsba.com/event/commercial-real-estate-from-handshake-to-closing/
Joanne Vos focuses her practice in environmental law, including compliance, environmental litigation, sustainability, and land use as well as redevelopment and complex transactional work.  She routinely counsels clients in connection with real estate Purchase and Sale Agreements, commercial Lease Agreements, Asset Purchase Agreements, Access Agreements and Redevelopment Agreements. She also counsels clients on various contamination and remediation issues including Federal and State due diligence requirements and ISRA compliance. She has successfully litigated numerous environmental matters involving both private and public entities.  She previously served the City of Newark and the Township of North Brunswick as Special Environmental Counsel and currently serves the Township of Millstone in that capacity.  She also represents the City of Hoboken, the City of Summit, the Township of Neptune, and the City of Asbury Park in connection with redevelopment transactions, including with regard to related environmental matters. Prior to joining the firm, Joanne practiced environmental law and litigation, including toxic torts and general liability matters, at several large law firms in New Jersey.  From 1998 to 1999, she served as Judicial Law Clerk to the Honorable Stephen E. Mochary, J.S.C., in Essex County.