Maraziti Falcon Represented the City of Hoboken as Special Redevelopment Counsel, in an Approval that will Transform a Former Amazon Warehouse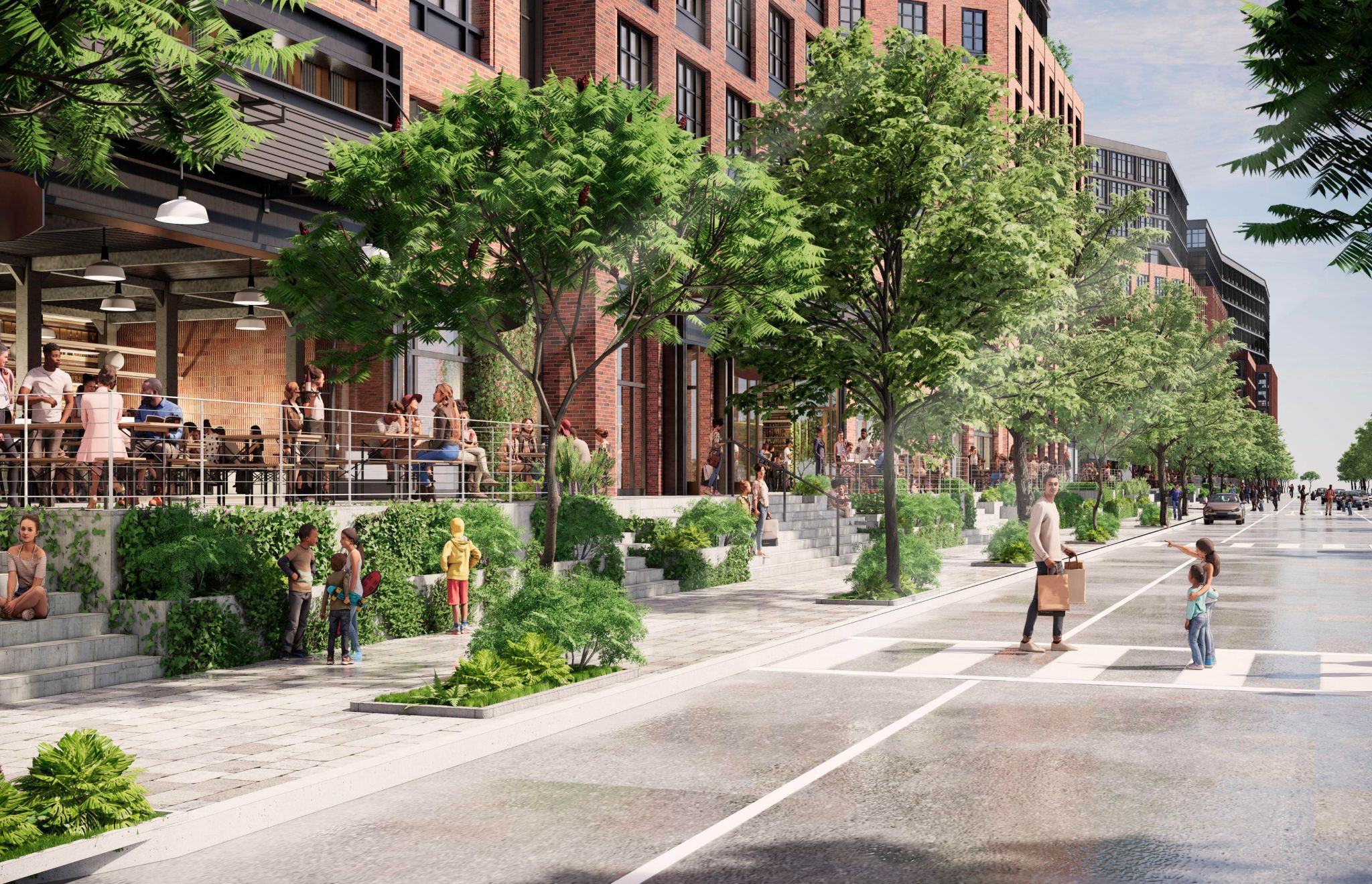 As Special Redevelopment Counsel, Maraziti Falcon recently represented the City of Hoboken in connection with a redevelopment project that will transform a portion of Hoboken's western edge area.
Approved by the City Council in December, the designated redevelopers will transform an existing Amazon Warehouse into three Silver LEED-certified residential mixed-use buildings containing 675 residential units (10% affordable) and nearly 50,000 SF of new retail/commercial space, as well as green roofs and stormwater management features which will address at least 359,000 gallons of stormwater.
The Redevelopment Agreement includes a community benefit to the City in the total amount of $15 million, which will be used to construct a new multi-modal Green Circuit Path adjacent to the buildings, which will include a protected bike lane and pedestrian pathway, and the remainder of the funds will be utilized to improve/create a 1.4 acre resiliency park at nearby 800 Monroe.
It was our pleasure to work with the City to negotiate the Redevelopment Agreement for this transformative and environmentally resilient redevelopment project.
Joanne Vos focuses her practice in environmental law, including compliance, environmental litigation, sustainability, and land use as well as redevelopment and complex transactional work.  She routinely counsels clients in connection with real estate Purchase and Sale Agreements, commercial Lease Agreements, Asset Purchase Agreements, Access Agreements and Redevelopment Agreements. She also counsels clients on various contamination and remediation issues including Federal and State due diligence requirements and ISRA compliance. She has successfully litigated numerous environmental matters involving both private and public entities.  She previously served the City of Newark and the Township of North Brunswick as Special Environmental Counsel and currently serves the Township of Millstone in that capacity.  She also represents the City of Hoboken, the City of Summit, the Township of Neptune, and the City of Asbury Park in connection with redevelopment transactions, including with regard to related environmental matters. Prior to joining the firm, Joanne practiced environmental law and litigation, including toxic torts and general liability matters, at several large law firms in New Jersey.  From 1998 to 1999, she served as Judicial Law Clerk to the Honorable Stephen E. Mochary, J.S.C., in Essex County.