Practice Areas:
Environmental law
(Contamination and Compliance/ Transactional)
Local Government
Environmental Litigation
Ms. Youhanna focuses her work on environmental law, namely in contamination, compliance and transactional work, redevelopment and land use law, local government law, as well as environmental litigation. She has counseled public clients in complex redevelopment and environmental matters, including with respect to the Local Redevelopment and Housing Law (LRHL), Comprehensive Environmental Response, Compensation and Liability Act (CERCLA) and the New Jersey Spill Compensation and Control Act (Spill Act).
Prior to joining the firm, Ms. Youhanna was a foreclosure mediator for the New Jersey Office of Dispute Settlement, where she handled the State foreclosure program for New Jersey's southern counties. Ms. Youhanna attended Vermont Law School where she received a certificate in Alternative Dispute Resolution, and was a Note Editor for the Vermont Journal of Environmental Law. She has also worked on immigration cases at the South Royalton Legal Clinic, and was a research assistant to Professor Margaret Barry. Through her work, Ms. Youhanna has gained invaluable experience in the area of dispute resolution, particularly in resolving civil disputes. Prior to attending law school. Ms. Youhanna worked as an editorial assistant at a niche academic publisher, and has catalogued a small library. She is a member of the State Bar Association, environmental section, Young Lawyers Division, where she has served as an assistant editor to the YLD newsletter, Dictum, and the Middlesex County Bar Association.
BAR ADMISSION
EDUCATION
J.D., Vermont Law School, 2015
B.A. Rutgers University,

 

magna cum laude, 2009
PROFESSIONAL AFFILIATIONS
Member, New Jersey Bar Association
Member, Middlesex County Bar Association
Publications
Co-author, "NJDEP Extends Environmental Remediation Deadlines for Certain Administrative Requirements and Technical Requirements," The Middlesex Advocate, February 2021
Co-Author, Vermont Law Top10 Environmental Watch List 2014: 5. China Regulates CO2 Emissions

 

(2014), http://vjel.vermontlaw.edu/topten/?toptenyear=2014.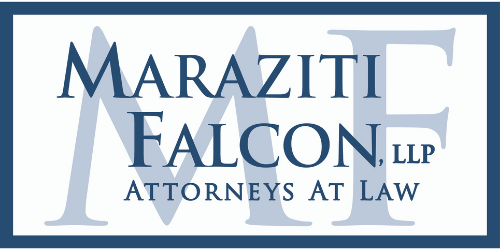 Address:
240 Cedar Knolls Road,
Suite 301
Cedar Knolls, New Jersey 07927
Phone
973-912-9008
Fax
973-912-9007